Press release
Fuel Poverty, England 2011: statistical press release
This was published under the 2010 to 2015 Conservative and Liberal Democrat coalition government
The government has recently set out a new definition of fuel poverty, which it plans to adopt. As a result, new fuel poverty statistics have been published, based on this new definition.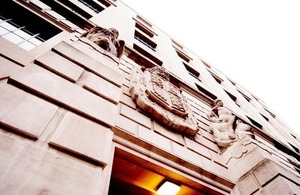 Headline statistics on the new Low Income High Costs measure:
In 2011:
Around 2.39 million households in England were fuel poor under the new proposed LIHC measure, representing approximately 11% of the overall population. This is a decrease of around 84,000 households since 2010.
The aggregate fuel poverty gap under this new measure increased by £23 million, to £1.05 billion in 2011
The average fuel poverty gap increased by £24 to £438 in 2011
The full statistical release is available below.
PDF, 325KB, 4 pages
This file may not be suitable for users of assistive technology. Request an accessible format.
If you use assistive technology (such as a screen reader) and need a version of this document in a more accessible format, please email correspondence@decc.gsi.gov.uk. Please tell us what format you need. It will help us if you say what assistive technology you use.