FSA issues information sheet on preventing listeriosis in hospitals and nursing/care homes
The Food Standards Agency (FSA) has published a new information sheet on preventing listeriosis in hospitals, nursing homes and care homes. …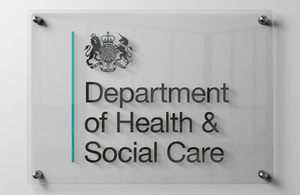 The Food Standards Agency (FSA) has published a new information sheet on preventing listeriosis in hospitals, nursing homes and care homes.
Listeriosis is a rare but potentially life-threatening illness caused by the bacterium Listeria monocytogenes. The following groups are at increased risk of listeriosis:
•    people with weakened immunity due to illness, disease, medication or treatment
•    pregnant women
•    people of advanced age with a weakened immune system
Hospitals, nursing homes and care homes are classed as food businesses because they provide food on a regular basis to people in their care, so they are legally responsible for ensuring that the food they supply is safe.
The FSA information sheet, Preventing listeriosis in hospitals and nursing/care homes, gives practical advice for catering and ward staff on storing and serving food.
The FSA is currently developing more comprehensive advice and guidance for hospitals and healthcare professionals on reducing the risk of listeriosis for people in the most vulnerable groups. This is expected to be published later in 2013.
Published 4 February 2013