News story
French join British soldiers for big guns' return to Norfolk
The first artillery shells in over a decade have been fired at Stanford Training Area (STANTA) during a joint UK and French Army exercise.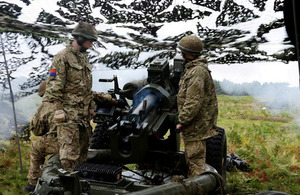 The Norfolk training ranges were used during Exercise Sphinx Resolve as the main location for troops preparing to deploy to Afghanistan.
The exercise was part of Colchester-based F (Sphinx) Parachute Battery's preparations to be part of the Air Assault Task Force. This rapid reaction force can deploy anywhere in the world for operations from disaster relief to war-fighting.
The gunners, who are part of the 7th Parachute Regiment Royal Horse Artillery, were joined by French soldiers from 35e Régiment d'Artillerie Parachutiste (35e RAP) for the week-long exercise.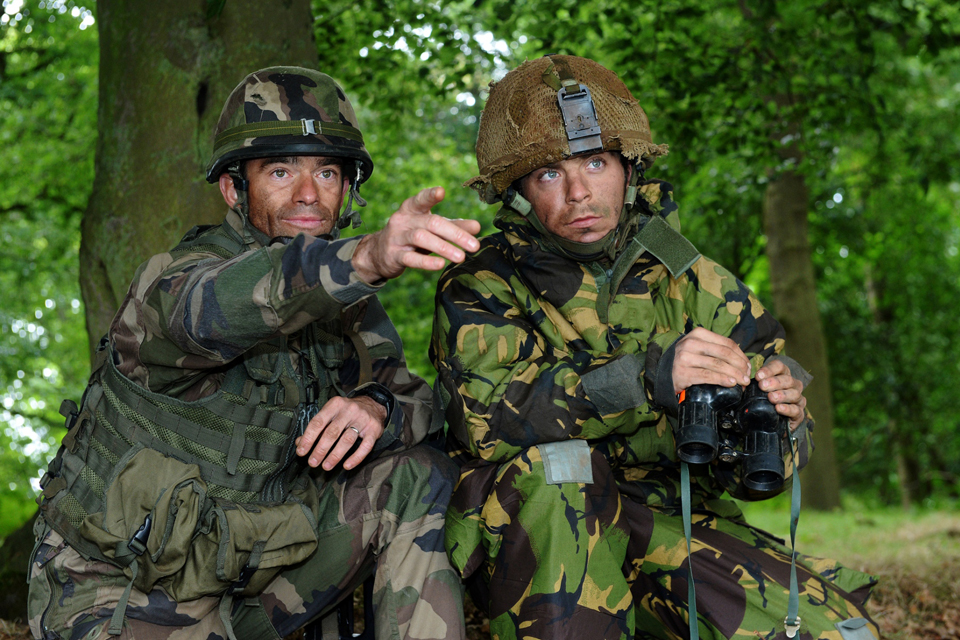 Fire Support Teams (FSTs) co-ordinate artillery, fast air and attack helicopter support for troops on the ground. Soldiers at STANTA were working out of observation posts to identify targets for 6 L118 105mm Light Guns to engage. Troops were living in the field and constantly moving to set up different gun positions.
Battery commander Major Chris Coton said:
This exercise has been about going back to the basics of field soldiering and gunnery and I am delighted at how the battery has performed. It has been tough training to polish our core artillery skills and my soldiers have shown their versatility and readiness for the challenge of contingency operations.

This is our second week out on STANTA, following on from an infantry skills package, and it has provided a demanding and different environment to train in.
A 6-strong French FST joined the exercise to learn about British equipment and techniques as part of the Combined Joint Expeditionary Force, a partnership between 16 Air Assault Brigade and 11e Brigade Parachutiste for contingency operations.
Colour Sergeant Sebastien Pommier of 35e RAP said:
It's been good to work together. We have the same role, skills and ethos as the British and it is important that we train together so that we can deploy together.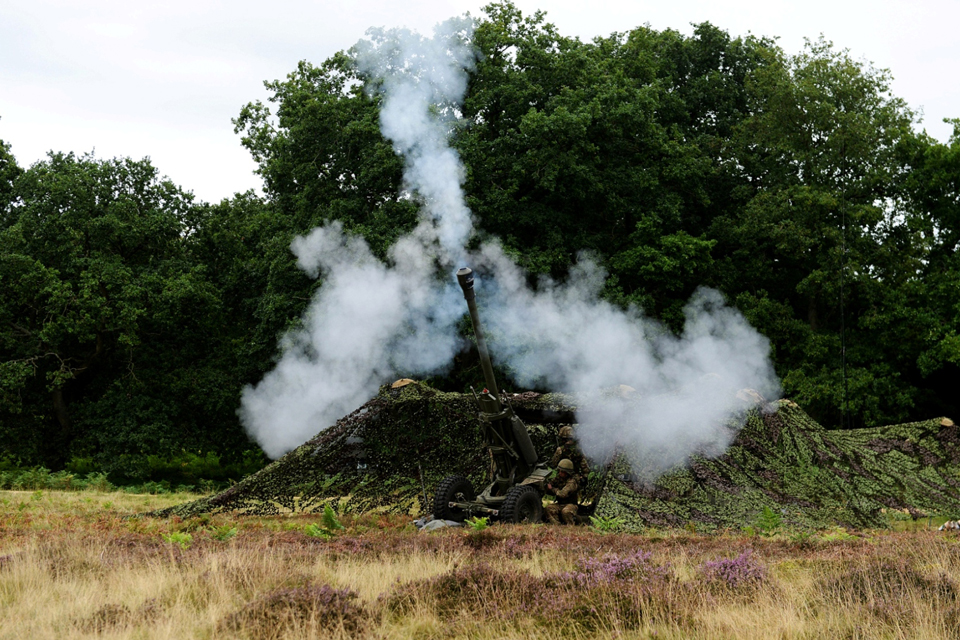 STANTA is maintained by the Defence Infrastructure Organisation (DIO), which is responsible for managing and maintaining MOD's land and properties. Occupying 35 square miles, the ranges cover 2% of Norfolk and are used 350 days every year by an average of 80,000 troops.
Lieutenant Colonel Tony Powell, Deputy Commander DIO Ops Training East, said:
DIO's priority is to support our Armed Forces as they prepare for operations. STANTA has been a key location for training for Afghanistan but with the end of combat operations in 2014 that demand is falling, freeing up capacity for different uses.

The size and nature of STANTA means that it offers excellent training facilities, ideal conditions and the perfect setting for specialised exercises such as Sphinx Resolve.
Published 13 September 2013