News story
Freedom from excessive regulation
Deputy Prime Minister Nick Clegg has called on the public to suggest which regulations should be cut to make it simpler to run a business.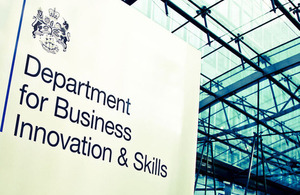 Mr Clegg launched Your Freedom on 1 July, an online initiative that calls on the community to suggest and discuss ways to cut bureaucracy.
Your Freedom asks the public to consider three questions:
Mr Clegg said:
"What I find especially exciting about this project is that, now we have got the ball rolling, the debate is totally out of government's control. Real democracy is unspun -it is the raucous, unscripted debates that always throw up the best ideas.
"So be demanding about your liberty, be insistent about your rights. This is about your freedom, and this is your chance to have your say."
Once ideas have been submitted, users of the site will be able to comment and rate their favourite ideas.
There will be a Freedom Bill in the autumn that will take into account the views expressed on Your Freedom, and departments will consider every suggestion.
Links
BIS press notice: Cutting red tape committee meets
Follow the discussion on Twitter
Images from the launch event on Flickr

Not online? To find your nearest UK Online Centre call 0800 77 1234
Published 1 July 2010