Freedom for councils to manage rented housing
New rules could cut as many as 8,500 applications from the planning system, freeing councils to focus on local priorities rather than micro managing rented housing.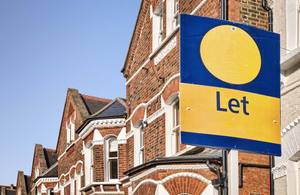 New regulations laid by Housing Minister Grant Shapps means landlords will no longer have to submit a planning application to their council when wishing to rent a property to multiple unrelated tenants, unless councils know there is a high concentration of them already in the area.
Too many Houses of Multiple Occupations with short term tenants can turn a community into a seasonal 'ghost town', harming the local economy and increasing crime and anti social behaviour.
Mr Shapps argues that the current system may drive good landlords away from the rental sector, due to the current '1 size fits all' planning approach. The submission of a planning application to the council increases costs, slows the process down and limits the availability of homes and causes a drain on council resources.
Housing Minister Grant Shapps said:
"Councils understand their local area best, and they don't need burdensome rules that assume housing issues in every town, village and hamlet are exactly the same. I am also committed to safeguard the supply of rented housing - shared homes are vital for people who want to live and work in towns and cities, and are important to the economy.
"That's why I'm giving councils greater flexibility to manage shared homes in their local area. Where there are local issues with shared homes, councils will have all the tools they need to deal with the problem - but they will avoid getting bogged down in pointless applications, and landlords won't be put off renting shared homes where they are needed."
Published 7 September 2010