Free mapping data will plot route to innovation
Grant Shapps has hailed a new agreement between government and all public bodies that will allow them to use national mapping data for free.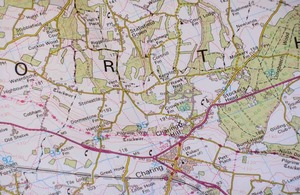 The Public Sector Mapping Agreement will allow all parts of the public sector in England and Wales to access national mapping data and is expected to pave the way for a huge increase in new apps and websites that will improve public services.
Improved services
This data will support a diverse range of services from the digital television switch over to reducing ambulance response times and improving school bus routes.
The new agreement will also allow councils to collaborate with private sector contractors and charities to deliver better, more innovative and more efficient local services.
Local Government Minister Grant Shapps said:
"We're opening the door to a world of government information that will allow the good ideas of ordinary people to become innovative digital solutions that improve public services.
"Easy access to high quality mapping data will trigger an eruption of new public sector mobile apps and digital mash ups that can quickly and cheaply improve local services, from refuse collections to protecting local birds and animals.
"And this is just the start. We want ordinary people to come up with their own solutions to local problems that suit their needs. Across government information is being made accessible and useful to as many people as possible in order to increase transparency and accountability. Individuals and communities will be able to get directly involved in issues that matter to them, and demand Government works harder to meet their needs."
Innovation success stories
The mapping data that will be made freely available has already been used to improve local services. An early innovator has been South Tyneside Council who created the My South Tyneside website, enabling users to find schools libraries and other local facilities quickly and easily. The service also alerts users to local matters such as road works and local planning applications via email.
Cardiff City Council has also led the way by using Ordnance Survey data to improve free school bus services for local children, and in the process save money.
Published 6 August 2010