Press release
Framework delivers its first traveller site in Leicestershire
Framework has just opened its first gypsy and traveller site of five pitches to provide much-needed accommodation for an extended family in a very rural part of Leicestershire.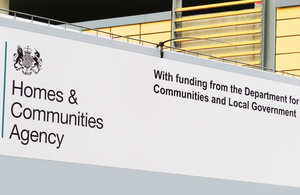 The family are delighted with their new homes, after living on the roadside close to the site for over 20 years. At a total cost of just under £562,000, the scheme benefited from HCA funding of £440,000 from the agency's Traveller Pitch Fund, with the remainder coming from Framework.
The site's isolated location presented additional challenges to delivery with the re-routing of a water supply from 800 metres away and amendments to the road layout at the site entrance to comply with planning conditions.
This was Framework's first gypsy and traveller site, and they took advice from a wide range of agencies. In terms of the design, the advice and guidance provided by Rooftop Housing, who are leaders in the delivery of traveller accommodation in the Midlands, was invaluable. A timber-frame solution for the amenity buildings was developed, clad primarily in brick, with some fibre cement boarding at higher levels. Each pitch comprises the amenity building (containing a bathroom/wc, kitchen, living room and storage), together with garden space, a shed, parking for two vehicles, and space for a mobile home plus one touring caravan, or two touring caravans.
From the outset, a partnership approach was essential and Framework attended a number of meetings with the Parish Council to explain the proposals and address any local concerns. The site, provided on a 60-year lease at a peppercorn rent by the County Council, had been earmarked for some time before the crucial HCA funding became available.
Framework designed the scheme in consultation with the family themselves, with valuable input from the Leicester and Leicestershire Multi-Agency Traveller Unit (MATU). Advice and guidance was also provided by the local authority's site licencing officer.
Framework's Chief Executive, Andrew Redfern said;
We are really pleased to see how well this development fits into the local landscape and most importantly, how well it meets the needs of this family group who have lived in very poor conditions for many years. Developing traveller pitches is complex, and time-consuming, and can only realistically be achieved with funding support and a strong commitment to delivery on the part of local agencies. We are very grateful to the HCA and to everyone who has helped us complete this development.
Holly Harrow, Area Manager for the HCA who worked with Framework on the project said;
This has undoubtedly been a challenging project to deliver but has made a huge difference to the lives of the families involved. We have worked closely with Framework and they have really embraced support from a range of organisations to ensure they got the funding and expertise to deliver.
Published 5 August 2014