Press release
Four new inquiry reports published
Regulator reiterates its commitment to pursuing 'double defaulters'.
This news article was withdrawn on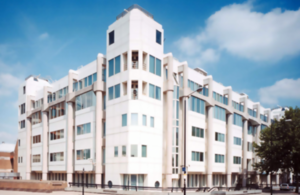 The Charity Commission has today published inquiry reports into four of the charities that were under investigation as a result of double defaulting on their annual accounts and returns.
The first phase of the inquiry focussing on 'double defaulting' charities with an income over £500,000 began on 20 September 2013, when the class inquiry opened. The Commission started the second phase on 11 November 2013, turning to charities with a last known income of between £250,000 and £500,000. Failure to submit annual documents when required to the Commission is a criminal offence and the Commission says that it amounts to mismanagement and/or misconduct in the administration of a charity.
Eighteen of the twenty-four charities which have entered the class inquiry in 2013 have now complied with their reporting obligations and four of these are reported on today. As part of the investigations, the regulator issued orders to obtain bank records and financial information for all four charities (see endnote 1).
The charities reported on today are:
The Commission concludes that the charities' trustees were in default of their legal obligations to file accounting information with the Commission and this was mismanagement and misconduct in the administration of the charity and a breach of trustees' legal duties.
Next phase of the inquiry
The regulator has announced that it is beginning the next phase of the class inquiry imminently, continuing to focus on charities with an income of over £250,000. The Commission has begun issuing final warnings to a group of 72 charities warning them that if they fail to submit their accounts by a designated date, they will be in statutory inquiry.
Michelle Russell, Head of Investigations and Enforcement, said:
Our class inquiry to date has resulted in over £29million of charitable funds now being accounted for in charity accounts posted on the public register of charities. But it is unacceptable that some charities still do not take seriously their accountability to the public and responsibility to comply by submitting annual accounts and returns when required to do so by law. Failure to submit accounts and returns on time reflects badly on the charity and as well as the wider sector.

We are continuing this year to robustly pursue defaulters and late filers. Defaulting charities and their trustees have been warned; file your outstanding returns and accounts now.

The message for all charities is simple. It's your legal duty, you are accountable to the public and your donors; play your part in maintaining trust in the sector - get your accounts in - be early, not late.
The 4 inquiry reports published today can be viewed on the Commission's website.
Ends
PR 31/14
Notes to Editors
1.The Charity Commission is the independent regulator of charities in England and Wales.
2.Our mission is to be the independent registrar and regulator of charities in England and Wales, acting in the public's interest, to ensure that:
charities know what they have to do

the public know what charities do

charities are held to account
3.For information about statutory inquiries, please see Statutory inquiries into charities: guidance for charities and their advisers (CC46) .
Endnotes
1.The Commission used its information gathering powers under section 52 of the Charities Act 2011 (the 'Act') to order and obtain bank records and financial information.
Published 25 April 2014