Press release
Former doctor sentenced for selling medicines illegally
A retired doctor has been sentenced for illegally selling medicines for the treatment of male pattern baldness.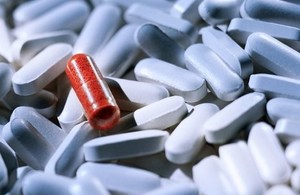 A 67 year old retired doctor has been given a suspended prison sentence at Southwark Crown Court today for the illegal sale and supply of medicines.
Dr Raghbir Singh pleaded guilty to selling an unauthorised medicine and for selling prescription-only medicines without a valid prescription. He was sentenced to 4 months in prison, suspended for 18 months, with 2 months under a curfew where he is not allowed out between 8pm and 7am. All of the medicines Dr Singh supplied were for use in the treatment of male pattern baldness.
Between August 2012 and November 2013, Dr Singh supplied medicines through a website without holding any consultations with patients.
Alastair Jeffrey, Head of Enforcement, Medicines and Healthcare products Regulatory Agency (MHRA) said:
MHRA is responsible for protecting public health and we will continue to seek out and prosecute those who recklessly endanger the public by distributing medicines illegally.

Buying medicines through unregulated sources can put you at serious risk as you have no idea what you are getting and how it will affect you.

If you require treatment for a medical condition, a visit to your GP or pharmacist is the best course of action. Prescription and pharmacy medicines should always be obtained from a legitimate high street or online pharmacy.
Background
Medicines and Healthcare products Regulatory Agency is responsible for regulating all medicines and medical devices in the UK by ensuring they work and are acceptably safe. All our work is underpinned by robust and fact-based judgements to ensure that the benefits justify any risks. MHRA is a centre of the Medicines and Healthcare products Regulatory Agency which also includes the National Institute for Biological Standards and Control (NIBSC) and the Clinical Practice Research Datalink (CPRD). MHRA is an executive agency of the Department of Health.
Media enquiries
News centre
MHRA
10 South Colonnade
London
E14 4PU
Email newscentre@mhra.gov.uk
During office hours: 020 3080 7651 (08:30 - 17:00)
Out of office hours: 07770 446 189 (17:00 - 08:30)
Office hours are Monday to Friday, 8:30am to 5pm. For real-time updates including the latest press releases and news statements, see our Twitter channel at https://www.twitter.com/mhrapress
Published 17 December 2015