Former coalfield areas to benefit from £30 million funding package
Housing Minister Grant Shapps today announced £30m to help drive out inequality and deprivation from the country's coalfields areas. The investment…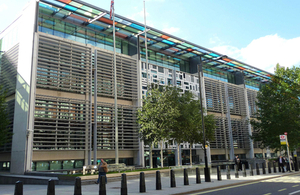 Housing Minister Grant Shapps today announced £30m to help drive out inequality and deprivation from the country's coalfields areas.
The investment, which will go directly to improving the lives and well-being of some of the most deprived communities in the country, demonstrates the Coalition Government's commitment to continuing to protect the vulnerable despite the need to tackle the budget deficit.
He said that much more must be done on the ground to see the real change that these areas need, and to close the gap between them and the rest of the country.
Mr Shapps said it was unacceptable that with many hundreds of millions of pounds having been spent on coalfield regeneration over the past decade, coalfield communities remain plagued by long term unemployment and economic recovery remains fragile.
For too long he said, regeneration activity had been led from Whitehall, and that instead residents and business leaders in the area must be in the driving seat as coalfields go into the next stage of regeneration.
So he called on councils and Local Enterprise Partnerships to drive forward their own plans for economic growth and community renewal in their areas, and pointed to partnerships already forged by the Coalfields Regeneration Trust as a model for them to follow.
The Trust has been working with a number of councils to establish locally-led projects that can help make communities sustainable to the point where they can be prosperous, viable and cohesive without continued support. The funding announced today will allow the Trust to continue their innovative projects, and put more areas on a self sustaining and locally led approach.
The announcement followed the publication of the Government's response to the Review of Coalfields Regeneration led by former Barnsley West and Penistone MP Michael Clapham. The Government has accepted many of the review's findings - including the need for continued investment in former Coalfield communities but with local authorities at the forefront, to ensure it is targeted where it is needed most.
Grant Shapps said:
The Government's commitment to provide continuing support to communities in these areas shows that despite the tough times we are in, we continue to help those who need it most - wherever they are.

But the Clapham Review is quite clear: as well as providing investment, we need to make regeneration locally-led - we need to drive growth by helping local leaders strengthen their economic potential and support these communities themselves.

We are making a significant investment in Coalfield communities, one secured against a background of hard decisions on spending priorities. And in the current economic climate it is even more important that these resources are more tightly focused on most deprived areas.

Central Government is removing barriers, freeing up local authorities to spend their resources to suit local needs, and funding Local Enterprise Partnerships which for the first time bring businesses into local regeneration. So I am looking to local people, councils and businesses to play more of a role in regenerating these areas.
Notes to editors
1. A Review of Coalfields Regeneration, led by Michael Clapham (former MP for Barnsley and former Chair of the All-Party Backbench Group of Coalfield MPs), reported to Ministers in September 2010. The Review's purpose was to help inform the direction of future government intervention in former mining communities. The main findings from the Clapham review were:
some coalfield communities were still in need of specific intervention and additional support - deep-seated structural and social problems remained
that continued provision of the three strands of coalfields funding is essential, albeit operating in a better coordinated way and in partnership with mainstream providers to bring greater intensity of action and community participation, with an integrated programme approach
that local authorities should have a central role to play in the next phase of coalfields regeneration, and should be given the resources they need to deliver locally, along with more freedom to spend their money to meet local requirements and conditions
that Government should look again at those areas currently classed as 'former coalfield' areas to ensure that whatever resources are  available are most effectively targeted
that, whilst the Coalfields Enterprise Fund provides a valuable venture capital vehicle for coalfield areas, a smaller grants or loans scheme is needed to help businesses struggling to access funding in the current economic climate
2. Both 'A Review of Coalfields Regeneration' and 'A Review of Coalfields Regeneration - Government response to recommendations' are available at: http://www.communities.gov.uk/publications/regeneration/reviewcoalfieldsgovresponse.
3. Today's funding is in addition to the investment available through the National Coalfields Programme - run by the Homes and Communities Agency - to help bring former coalfield sites back into use, which the Government will back with £150m funding.
Twitter
Keep up to date with the Department by following us on Twitter (external link).
Media enquiries
Visit our newsroom contacts page for media enquiry contact details.
Published 10 March 2011