Forestry Commission Chair
After serving a three year appointment as Chair of the Forestry Commission, Pamela Warhurst will step down at the end of the year. The position…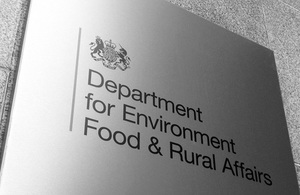 After serving a three year appointment as Chair of the Forestry Commission, Pamela Warhurst will step down at the end of the year.
The position will be advertised in the New Year with the aim of making an appointment by early summer.  In the interim, we will be taking steps to ensure that the Board of Commissioners remains fully capable of discharging its functions.
Pamela Warhurst has provided the Forestry Commission with robust and resolute leadership for the last three years and it has maintained a high level of performance and service to the forestry sector during that time.
With the upcoming transition of Forestry Commission Wales into the new environmental body, Natural Resources Wales and the setting of a fresh focus in England in response to the report of the Independent Panel on Forestry, the Forestry Commission will be entering a new phase.  Pamela leaves the Commission well placed to face these challenges and Ministers have decided that this is the right time to bring in new leadership.
Published 4 December 2012