Foreign Secretary welcomes the new Afghan Parliament
Foreign Secretary William Hague said that stable and inclusive politics will be vital in securing Afghanistan's future.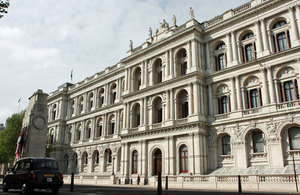 Speaking today, the Foreign Secretary said:
"I welcome the inauguration of the Afghan Parliament. This marks the culmination of a process which began last September when millions of Afghans braved violence and intimidation to cast their votes.
Britain will support the new Parliament as it works to strengthen Afghan institutions, meet the needs of Afghan constituents and holds the executive to account.
In particular, we look forward to working with the Afghan Parliament and Government as they take steps towards the important commitments on electoral reform which were agreed as part of the Kabul process.
Stable and inclusive politics will be vital in securing Afghanistan's future."
Published 26 January 2011