Press release
Foreign Secretary welcomes strong international response on North Korea
The Foreign Secretary Boris Johnson welcomes the UN Security Council's adoption of new stronger measures to challenge North Korea's nuclear programme.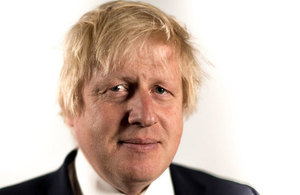 The Foreign Secretary said:
It is truly appalling that, for the second time this year, the UN Security Council has had to address the continued nuclear threat from North Korea. In direct response to the regime's illegal test on 9 September, members have unanimously adopted a new Resolution with even tougher measures.

The international community has sent a clear message. We are united against North Korea's illicit programmes, dangerous and provocative behaviour and continuing disregard for international norms. This new Resolution further strengthens the already tough measures in place, particularly on known sources of finance, and ensures that the funds from coal exports are curtailed.

The UK once again calls on North Korea to return to meaningful, genuine talks to end the tension on the Korean Peninsula, and to immediately cease all actions in breach of UN Security Council Resolutions.
Further information
Follow the Foreign Secretary on twitter @BorisJohnson
Follow the Foreign Office on twitter @foreignoffice
Follow the Foreign Office on facebook
Published 30 November 2016