Foreign Secretary welcomes elections in Tunisia
Foreign Secretary William Hague has made a statement on today's historic elections in Tunisia.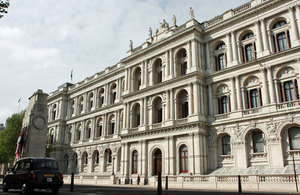 He said:
"I welcome the historic elections in Tunisia today. The significance of the first ever elections in Tunisia to take place in a climate of freedom cannot be overstated both for Tunisians and for the wider region. I have always been clear that the success of the Arab Spring will be judged very heavily by what happens in Tunisia. People look to Tunisia to lead the way, as it did when the Arab Spring began 10 months ago. That is why these elections are so important.
"As the polls close this evening, I warmly congratulate the Tunisian authorities and the Tunisian people for the orderly way in which the voting has been carried out, for the high turnout, and for the access the Tunisian authorities have granted to observers.
"I now keenly await the results of this landmark election, and look forward to working with the democratically elected Tunisian government, once this is formed."
Published 23 October 2011