Foreign Secretary: 'Upgrade and intensify' relationship with Italy
Following his visit to Rome, Foreign Secretary William Hague pledged to work closely with Italy on key foreign policy issues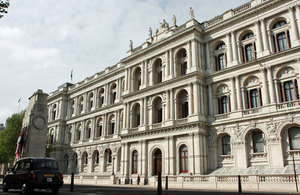 William Hague's first his official visit to Italy on 7 June centered around talks and a working lunch with Italian Foreign Minister Franco Frattini.
The visit was the Foreign Secretary's second destination on a week long series of visits to European capitals.
Mr Hague and Foreign Minister Frattini exchanged views on a range of foreign policy issues including Afghanistan, the Middle East, Iran, the Balkans, Russia and the EU.
The two Ministers agreed to work together more closely on these issues in future; with the Foreign Secretary pledging a desire to "upgrade and intensify" the UK-Italy relationship.
Following the working lunch, the Foreign Secretary and Minister Frattini gave a joint press conference at which they talked about the agreement they had reached on these issues, including plans for Foreign Minister Frattini to visit London in the near future with his Defence Colleague La Russa for a meeting with the British Foreign and Defence Secretaries.
Later in the week, Mr Hague will visit Berlin, for a meeting with German Foreign Minister Guido Westerwelle. He then goes on to Poland for talks with Polish Foreign Minister Rados?aw Sikorski.
Published 8 June 2010