Foreign Secretary to visit Rome
Foreign Secretary William Hague will visit Rome on Thursday 22 March to meet his Italian counterpart Foreign Minister Giulio Terzi.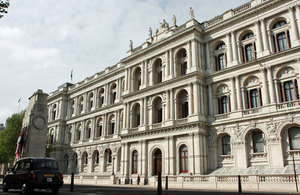 Their discussions will revolve around aspects of foreign policy, including counter terrorism, Somalia, tackling piracy, Syria and North Africa. The Ministers will also discuss the British and Italian hostages that were tragically killed in Nigeria. The meeting will be followed by a press conference at La Farnesina.
During the visit the Foreign Secretary will make some bilateral calls on members of the Italian government and parliament. Amongst them he will meet the Prime Minister Mario Monti, Italian President Napolitano and COPASIR Chair Massimo D'Alema.
Published 29 March 2012