Foreign Secretary statement on the West Bank shooting
Foreign Secretary William Hague has made a statement on the killing of four Israeli citizens in Hebron last night.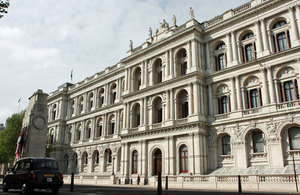 The Foreign Secretary said:
"I deplore last night's killing of four Israeli citizens. This cruel and inhuman attack must not be allowed to derail efforts to reach a comprehensive, just and lasting peace in the region. On behalf of the United Kingdom I send my heartfelt condolences to the families of those killed, and reaffirm our unswerving support for all those striving for peace in the region in the face of such provocations".
Published 1 September 2010