Foreign Secretary statement on Oslo explosion
Foreign Secretary William Hague said the UK "stands shoulder to shoulder with Norway and all our international allies in the face of such atrocities".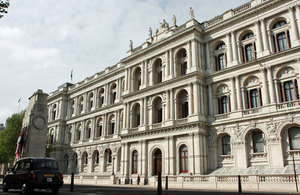 "I send my deepest condolences to all those who have lost relatives or been injured in today's horrific bomb blast in Oslo.
"Our Embassy stands ready to provide assistance to any British nationals who may have been caught up in the attack.
"We condemn all acts of terrorism. The UK stands shoulder to shoulder with Norway and all our international allies in the face of such atrocities. We are committed to work tirelessly with them to combat the threat from terrorism in all its forms."
Published 22 July 2011