Press release
Foreign Secretary statement on attacks in Jordan
Foreign Secretary Boris Johnson condemns the weekend's attacks in Kerak, Jordan.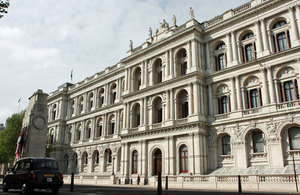 The Foreign Secretary Boris Johnson said:
The UK condemns the cowardly attacks in Kerak, Jordan. We stand resolutely beside Jordan and its security forces who exhibited exemplary professionalism in bringing the situation under control. Their action undoubtedly saved lives.

I offer my heartfelt condolences to the families and friends of the civilians and security officers who were killed, and wish a speedy recovery to all those who were injured. The UK remains committed to supporting Jordan as it faces regional crises and security threats.
Further information
Published 20 December 2016