Foreign Secretary sends best wishes for Chinese new year
Foreign Secretary William Hague wishes the Chinese people a very happy year of the Rabbit.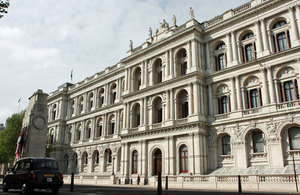 "I would like to wish the Chinese communities in Britain, China, and around the world a very happy Chinese New Year. The year of the Rabbit is traditionally associated with home, family and peace. So I wish you and your families a peaceful and prosperous year to come.
The relationship between Britain and China is important - in business, tourism, education, and elsewhere. We hope this will continue long into the future.
Our two countries face common interests: supporting global economic stability, resolving regional conflicts, preventing dangerous climate change and working to help the poorest countries in the world develop sustainably. These problems are serious, but none of them is insurmountable.
I hope that this year will see Britain and China working together towards a safer and more prosperous world.
Happy New Year."
Published 3 February 2011