Foreign Secretary saddened by suffering caused by tornadoes in US
Foreign Secretary William Hague expresses sympathy for victims of the tornadoes in the south of the United States.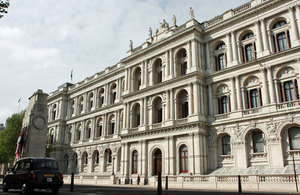 Speaking today the Foreign Secretary said:
"I am deeply saddened by the loss and suffering caused by the devastating tornadoes that have ravaged Alabama and the South of the United States in recent days. I offer my condolences to all those who have lost relatives or been injured or left homeless. My thoughts are also with all those that continue in the rescue efforts.
The United Kingdom enjoys an immensely close relationship with the United States. There are extensive personal links between the people of Britain and the United States. I know I join very many in offering my thoughts and prayers for all those affected."
Published 30 April 2011