Foreign Secretary: our attention has not been diverted from Iran
Foreign Secretary William Hague has made a statement on the anniversary of the 2009 Iranian presidential elections.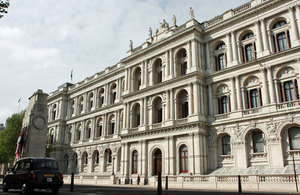 Speaking today, Foreign Secretary William Hague said:
"Two years ago we saw the Iranian people take to the streets to dispute the results of the 2009 Presidential election and demand representation reflecting the will of the people. They were ultimately denied this, but we all remember the scenes of Iranians pouring onto the streets in peaceful protest to demand their civil and political rights. Two years later we have seen similar demonstrations in Tunisia, Egypt and elsewhere in the Arab World; protests that the Iranian regime now claims to support. This feigned support is all the more disturbing when we consider what has happened in Iran since 2009. There has been a brutal crackdown on all those who freely and peacefully sought to express their views and a concerted attempt to silence any opposition. And now there is plenty of evidence that Iran is exporting these same repressive techniques to its long time ally Syria, as Syria's rulers brutalise their people to cling to power.
"It is not in our conscience as a nation to stand by as people are stoned, locked up for defending their rights under their constitution, or beaten on the streets by hired thugs. Two years after people took to the streets to demand reform, I want it to be known that our attention has not been diverted and we will continue to call on Iran to implement its international human rights obligations."
Published 11 June 2011