Press release
Foreign Secretary offers best wishes for Nowruz
Foreign Secretary sends message to mark the Iranian New Year.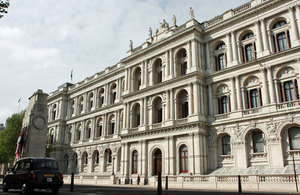 To mark the Iranian New Year, the Foreign Secretary Philip Hammond sent a message to those celebrating Nowruz:
I would like to express my best wishes and congratulations to those celebrating Nowruz in Britain and around the world. Wherever you are celebrating the New Year, I wish you health and happiness for the future.

In Iran, I want to take the opportunity of this new year to say again that I firmly believe that constructive dialogue and improved co-operation between the UK and Iran is in all our interests. I have met my Iranian counterparts a number of times in the last year as we seek a resolution to the nuclear question. Our diplomats are now regularly visiting each other's countries after a gap of nearly two years, and we are working toward reopening our embassies.

We are working hard to reach agreement on a nuclear deal and over the coming year, we will continue our efforts to improve relations in ways that bring concrete benefits to both our peoples.

Nowruzetan piruz.
Further information
Follow the Foreign Secretary on twitter @PHammondMP
Follow the Foreign Office on twitter @foreignoffice
Follow the Foreign Office on facebook and Google+
Published 21 March 2015