Foreign Secretary delivers keynote speech in Japan
William Hague today delivered the second of his four keynote speeches on UK foreign policy, with a focus on the global economy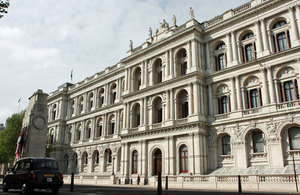 The Foreign Secretary has just delivered the second in a series of four major keynote speeches, setting out his vision for British foreign policy under the new government. He underlined that the UK would put building strengthened relationships with its partners at the heart of its efforts to build UK prosperity.
He said that the UK "will elevate key partnerships.. with countries like Japan" " seeking new ways of working together as networks of nations to support stability, security and prosperity in our own economies and in the wider world".
The Foreign Secretary added that the UK would "make economic objectives a central aspect of our international bilateral engagement". The UK and Japan could use their "overlapping and complementary networks of relationships and connections" to work innovatively together to engage with emerging economies, to deliver more effective overseas development assistance, to broaden educational ties and work to boost the global economy.
Read the full text of today's speech here.
Search the news archive
Published 19 July 2010