Foreign Secretary "deeply concerned" by situation in Syria
Foreign Secretary William Hague has issued a statement following the ongoing violence in Syria.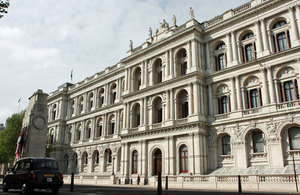 He said:
"I remain deeply concerned by the very serious situation in Syria, including in Jisr al-Shughour, where we have seen a large number of people flee the Syrian government's military offensive.
"The Syrian government must allow immediate and unconditional access to the ICRC and other humanitarian agencies: there is no excuse for denying this access.
"We will continue to work with our international partners, including in the UN, to condemn the repression in Syria and call for the Syrian government to meet their people's legitimate demands. The violence is unacceptable and must stop."
Published 12 June 2011