Foreign Secretary deeply concerned by ongoing violence in Yemen
The Foreign Secretary described the violence used against protesters in Sana'a and elsewhere in Yemen as unacceptable.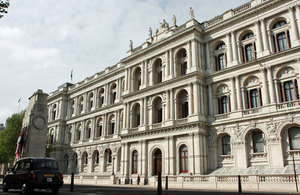 He underlined the importance of responding to legitimate aspirations of the Yemeni people, and avoiding any resort to the use of force against peaceful protest.
The Foreign Secretary said:
"I was shocked by the unacceptable violence seen in Sana'a today. The United Kingdom remains seriously concerned over repeated clashes with protesters and reports of intimidation of journalists in recent days.
"This is in direct contradiction to the President's recent announcement on constitutional reform and fresh elections, which we have welcomed. We urge the Yemeni authorities to demonstrate their commitment to an orderly and peaceful transition by respecting the right of peaceful protest and free speech.
"I call on all parties to engage urgently in an open and constructive dialogue, so that it is translated as soon as possible into tangible steps in response to the legitimate demands of the Yemeni people.
"The United Kingdom stands ready to respond to a successful resumption of broad-based national dialogue by working with the Government of Yemen and international partners to support this transition."
FCO travel advice has now been updated to advise all British nationals to leave Yemen as soon as they can by commercial means, in light of the intensitying of protests and violence.
Published 12 March 2011