News story
Foreign Secretary congratulates Ecuador on successful elections
The Foreign Secretary, William Hague, has congratulated President Correa and the people of Ecuador for their successful elections.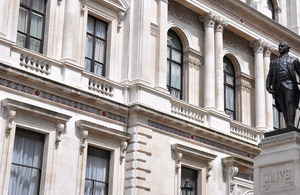 Following President Correa's re-election as President of Ecuador on Sunday (17 February 2013), the Foreign Secretary William Hague said:
I congratulate the people of Ecuador and President Correa on their successful elections, and welcome the high turnout and the peaceful atmosphere on election day. The UK and Ecuador have a valuable bilateral relationship and we look forward to further work with the Ecuadorean Government across a range of areas.
The UK remains fully committed to seeking a diplomatic solution with the Ecuadorean Government to secure Julian Assange's extradition to Sweden.
Further Information
The Foreign Secretary gave an update on extradition proceedings against Julian Assange in September
British Embassy in Ecuador
Published 18 February 2013