Foreign Secretary condemns terrorist attacks in Baghdad
Foreign Secretary William Hague has condemned the "cowardly" attacks in Baghdad on 22 December.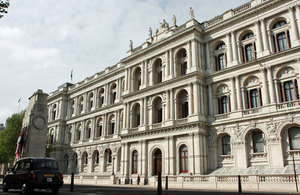 Commenting on the series of blasts that hit the Iraq's capital the Foreign Secretary said:
"I condemn the attacks that took place in Baghdad this morning, resulting in the death and injury of a large number of people. I offer my condolences to the bereaved and injured.
"These cowardly attacks come at a time of political tension in Iraq. I hope that leaders from across the political and sectarian spectrum will pull together to establish a dialogue to ensure Iraq's political stability and to build a stable future. The UK will support Iraq in its efforts to defeat extremism and terrorism."
Published 22 December 2011