Foreign Secretary condemns attack on UN compound
Following the deaths of UN staff during an attack on a UN compound in Mazar-e Sharif, Foreign Secretary William Hague gave a statement.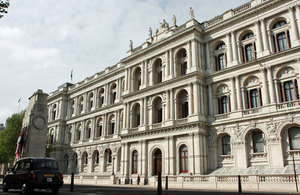 "I was shocked and saddened to hear of the deaths of UN staff in Mazar-e Sharif today. This was a brutal act which I utterly condemn. The families and friends of those killed today have my deepest sympathies. The work of the United Nations Assistance Mission in Afghanistan is of utmost importance. It is vital that they can carry out their work in a safe and secure environment.
"I call upon the Afghan Government to investigate this incident and bring the perpetrators to justice."
Published 2 April 2011