Foreign Secretary concerned by reports of protesters killed in Golan Heights
Foreign Secretary William Hague said he is deeply concerned by reports that protesters have been killed in the Golan Heights on 5 June.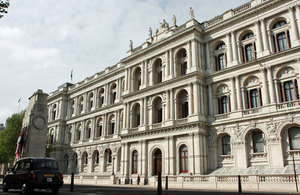 The Foreign Secretary said:
"I am deeply concerned by reports that a number of protesters have been killed and others injured following protests in the Golan Heights yesterday. We recognise Israel's right to defend herself. It is vital that any response is proportionate, avoiding lethal use of force unless absolutely necessary, and that the right to protest is respected. I continue to call on all parties, including the Governments of Israel and Syria, to do everything they can to protect the lives of civilians and to avoid provocative acts."
The remarks came after Israeli troops fired at protesters from Syria in the occupied Golan Heights.
Published 6 June 2011