Foreign Office welcomes new Cuban migration law
A new migration law has been introduced by the Cuban Government which eliminates exit permits for the majority of Cubans and extends to 24 months the amount of time nationals can be abroad without special permission.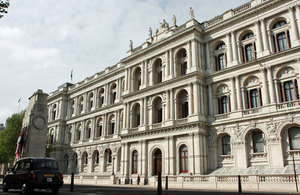 Commenting on the new law, a Foreign Office spokesperson said:
"The Foreign Office welcomes the new migration law announced by the Cuban Government, which is a positive step that will advance freedom of movement for Cubans.
"While there is still some way to go in ensuring the full respect of human rights in Cuba, these reforms will support family life by facilitating visits to relatives abroad and benefit the Cuban economy as people return with savings and knowledge.
"The new legislation also complements the wider economic changes being led by President Raul Castro."
Published 17 October 2012