World news story
Foreign Office travel advice for Thailand
We are expecting a public gathering outside of the British Embassy in Bangkok on Tuesday 27 August.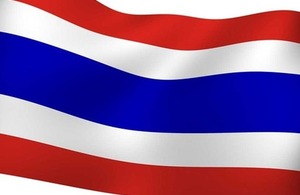 We expect the gathering to begin at 10:00am. We will remain open to the public as usual, but visitors may encounter some inconvenience. For non-essential consular business we would advise visiting us on an alternative day.
Click here to read the travel advice for Thailand and follow @FCOtravel on twitter for updates.
Further information
Follow the Foreign Office Travel Advice on Twitter @FCOtravel
Follow the Foreign Office Travel Advice on Facebook
Follow @UKinThailand on twitter
Find UK in Thailand on Facebook
Published 26 August 2013