Foreign Office statement on Gilad Shalit
The Foreign Office demands the immediate and unconditional release of the Israeli soldier.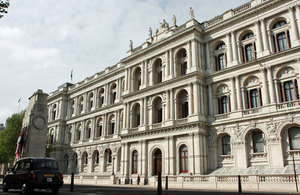 On Gilad Shalit's 24th birthday a Foreign Office Spokesperson said:
"The thoughts of many in Britain are with Gilad Shalit and his family as he spends his 24th birthday in captivity. His detention is unjustifiable and unacceptable. The British Government demands his immediate and unconditional release".
Gilad Shalit was abducted on 25 June 2006. The Foreign Secretary spoke on the 4th anniversary of his abduction.
Published 28 August 2010