Foreign Office Minister welcomes UN resolution on Libya
Minister for the Middle East Alistair Burt welcomes the UN General Assembly Resolution which reinstates Libya as a member of the UN Human Rights Council.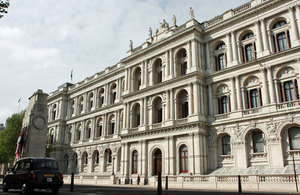 Speaking today the Foreign Office Minister said:
"This is another important step towards Libya's re-emergence as a full member of the international community.
"Libya was suspended from the Council in March 2011 following gross and systematic violations of human rights by the Qadhafi regime; and today's decision demonstrates Libya's break from this past.
"The Libyan authorities have said that the new Libya will be built on respect for human rights and the rule of law. We welcome these commitments. Today's resolution highlights the human rights responsibilities the Libyan authorities must uphold and we will continue to urge them to live up to and take action on these."
Published 18 November 2011