Foreign Office Minister visits Alicante
Mark Simmonds, the newly appointed Foreign Office Minister for Consular Affairs, today visited the province of Alicante to learn more about the issues faced by thousands of British nationals living in and visiting the region.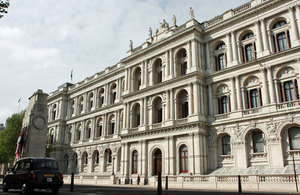 The Minister, who was accompanied by British Consul Paul Rodwell, first visited Foncalent Prison. Here he was met by the prison director and a representative of Samaritans, who carry out regular visits to English speaking inmates.
Mr Simmonds then travelled to Torrevieja where he met Age Concern volunteers before moving on to visit Villajoyosa Hospital where he spent time with hospital staff and volunteers from Help International Benidorm . The Minister also met with Mr Svoboda from Abusos Urbanisticos No.
In the afternoon Mr Simmonds met with the Mayor of Benidorm, Agustin Navarro, before visiting some of the town's most popular areas.
'Today's visit to Alicante gave me a fascinating insight into the experiences of British nationals living and visiting Alicante,' said Mr Simmonds. 'I met some remarkable people fully committed to their communities who raised with me some of the issues that are a matter of concern to many British residents in Spain. I was glad to see the level of cooperation between charities, the authorities and the British Consulate.'
The Minister and staff at the British Consulate in Alicante discussed the provision of consular services to the thousands of British nationals living or visiting the areas covered by the consulate (the regions of Valencia and Murcia, and the province of Albacete).
Search the news archive
Published 19 September 2012