Foreign Office Minister statement on death of former Macedonian president Kiro Gligorov
FCO Minister Jeremy Browne "saddened" by the death of the former Macedonian president, who died today.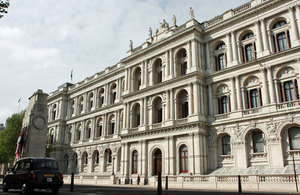 Foreign Office Minister, Jeremy Browne, said:
"I was saddened to hear of the death of former President Kiro Gligorov. He will be remembered with admiration for leading his country to independence without conflict.
"My thoughts and sympathies are with his family at this difficult time."
Published 2 January 2012