Foreign Office Minister responds to Mau Mau High Court judgement
Foreign Office Minister for Africa, Henry Bellingham says the Government has taken note of the judgement and is considering next steps.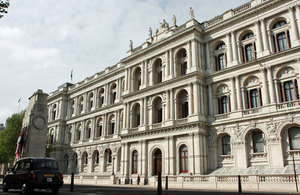 "It is right that those who feel they have a case are free to take it to the courts. We understand the pain and grievance felt by those, on all sides, who were involved in the divisive and bloody events of the Emergency period in Kenya.
Despite today's judgement, the Government will continue to defend fully these proceedings given the length of time elapsed and the complex legal and constitutional questions the case raises. We have taken note of the judgement and are considering next steps.
Our relationship with Kenya and its people has moved on since the Emergency period. We are now partners and the UK is one of the largest bilateral donors in Kenya."
Published 21 July 2011