Foreign Office Minister on situation in Egypt
Foreign Office Minister Alistair Burt condemned intimidation and arrest of human rights defenders, lawyers and journalists.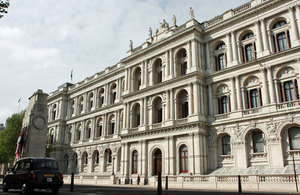 Speaking today, Minister for the Middle East and North Africa, Alistair Burt said:
"In the past few days the world has witnessed terrible scenes of violence in Egypt. We are continuing to watch events closely. Any attempt to use violence to break up the peaceful protests would be unacceptable.
There are also ongoing reports about the intimidation and arrest of human rights defenders, lawyers and journalists in Egypt. I unreservedly condemn any such action and call on the Egyptian government to clarify immediately the whereabouts of anyone who may have been detained and for them to be released immediately."
Published 4 February 2011