Foreign Office Minister highlights importance of UK-India relations
Foreign Office Minister Jeremy Browne spoke at the Spectator Anglo-Indian Summit ahead of a forthcoming visit to India.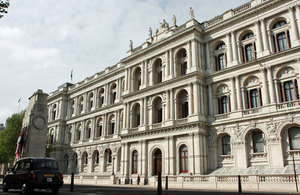 He said:
"The rise of India is in the UK's national interest. But with power comes responsibility, and expectation. On security, prosperity and values we share much in common. So we should work together on the world stage"
The Foreign Office Minister will hold a series talks with counterparts in New Delhi and Kolkata during his forthcoming visit on a range of issues - from migration, visas and people-to-people exchanges to India's global role.
Published 1 July 2011