Foreign Office Minister discusses Syria on BBC's Today programme
Foreign Office Minister Alistair Burt spoke about the international response to events in Syria.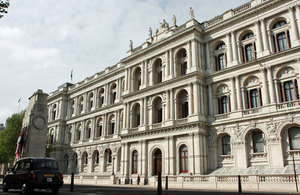 Speaking on BBC Radio 4's Today programme on 20 August, on the issue of possible sanctions against Syria, Alistair Burt said:
"Whether or not sanctions will extend to oil has to be decided by the EU and it is something they've agreed to consider this week.
"Our view is that sanctions must continue to be targeted on those who support the regime and sanctions should be considered on the basis of what will have most effect on changing that situation or improving the situation for the Syrian people.
"The United Kingdom has been continually pressing both EU partners and, above all, those at the UN to take stronger action."
Published 20 August 2011