News story
Foreign Office Minister condemns reports of mass rape in Democratic Republic of Congo
Foreign Office Minister for Africa Henry Bellingham has given a statement following reports of mass rape in an Eastern area of the Democratic Republic of Congo.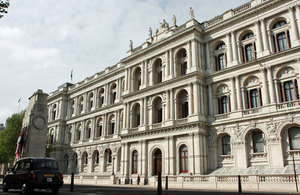 The Minister for Africa said:
"I am deeply shocked at emerging reports of an incident of mass rape, of possibly over 100 people, by militia in a rural area of the troubled East of the country. This is a further appalling reminder of the terrible levels of sexual violence faced by civilians daily in the Democratic Republic of Congo.
The UN mission in the DRC, MONUSCO, is sending a joint investigation team to the area which includes locally based NGOs and representatives of the DRC Provincial government. I strongly condemn all acts of violence against the civilian population and urge that every effort be made to bring the perpetrators swiftly to justice."
Published 25 June 2011