Foreign Office Minister condemns Iran human rights abuses
Minister Alistair Burt called on Iran to urgently review all new cases involving death sentences, and arrests contrary to human rights obligations.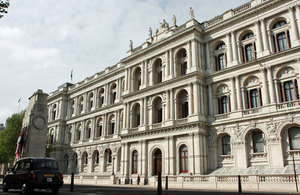 "I am deeply concerned by a new wave of executions and arrests in Iran.
"There are reports that Iran has already executed around 50 people this year, some of them in grotesque public displays. This continues a shocking trend of excessive use of the death penalty that has been condemned by the United Nations.
"There has been a wave of arrests and persecution of researchers and journalists. Journalists Saeed Madani, Parastoo Dokouhaki, Marizeh Rassouli, Mohammad Soleymaninia, Sahameddin Bourghani, Fatemeh Kheradmand, Arash Sadeghi, Ehsan Houshmand and Hassan Fathi have all been detained in the last month. This raises further, serious questions about Iran's stated commitment to freedom of expression.
"I was also disturbed to see reports of a lack of due process in the harsh sentencing to death of three Iranians Saeed Malekpour, Ahmadreza Hashempour and Vahid Asghari on charges of "spreading corruption on earth". Civil society organisations have raised serious concerns over the fairness, transparency and the speed of the court proceedings. Such actions are contrary to Iran's international human rights obligations and raise further questions about the inadequate judicial standards.
"I call on Iran to review all these cases urgently."
Published 20 January 2012