Foreign Office Minister condemns bombing attacks in Iraq
Minister for the Middle East and North Africa Alistair Burt 'appalled' by bombings and shootings across Iraq which killed and wounded dozens of people today.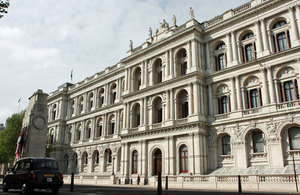 The Minister said:
"I was shocked and appalled by the bomb attacks that have swept across Iraq today, killing and injuring hundreds of people. I utterly condemn these terrible acts of violence and my deepest condolences go out to the victims and their families.
"I hope that Iraq's political leaders will unite to ensure political progress that delivers real improvements in security for all of Iraq's people, and to bring the perpetrators of these crimes to justice. The UK will continue to support Iraq in its fight against terrorism and extremism."
Published 23 February 2012