Foreign Office Minister condemns bomb attacks in Nigeria
Foreign Minister for Africa Henry Bellingham has commented on the bombing yesterday of newspaper offices and media houses in Nigeria.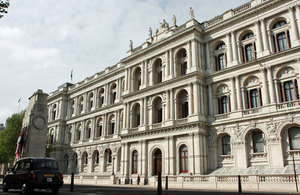 Speaking today the Minister said:
"I am appalled by the bombing yesterday of the This Day newspaper offices and other media houses in the Nigerian cities of Abuja and Kaduna. My sympathies go out to the families of those killed and the injured. The British Government strongly condemns these terrible acts that have resulted not only in the tragic loss of innocent lives, but were an attack on freedom of speech in Nigeria.
"The independent press is an integral part of any society and Nigerian journalists should feel able to report freely without fear of violence. It is important that those behind these terrorist acts are brought to justice."
Published 27 April 2012