News story
Foreign Office Minister condemns attacks on Shi'a pilgrims in Iraq
Minister for the Middle East Alistair has condemned the bomb attacks on Shi'a pilgrims taking part in the annual Arbae'en religious ceremony in Karbala, Iraq.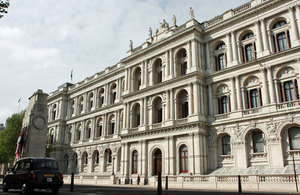 Speaking today, Minister for the Middle East and North Africa, Alistair Burt said:
"I utterly condemn the attacks on those making the Arba'een pilgrimage in Iraq. This latest example of violence against innocent worshippers is evidence that all faith communities in Iraq are vulnerable to attacks by those seeking to destabilise the country and spread fear. My thoughts and prayers are with the victims and their families.
We will continue to urge the Iraqi government to deal appropriately with those found responsible for these crimes and combat the threat of violent extremism."
Published 26 January 2011