Foreign Office Minister condemns attacks in Iraq
Minister for the Middle East Alistair Burt spoke about the series of attacks that took place in towns and cities across Iraq.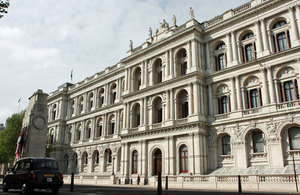 "I utterly condemn the cowardly attacks that took place in Iraq yesterday. These are horrendous acts which demonstrate contempt for human life. My thoughts are with the friends and families of those who lost their lives as well as with those who have been injured.
We are committed to supporting the people of Iraq and the Iraqi Government in its efforts to defeat terrorism and to build a more stable and secure Iraq."
Published 10 September 2012