Foreign Office Minister concerned by arrest of trade unionists in Fiji
Foreign Office Minister David Lidington has expressed concern after two trade unionists were arrested by the military regime in Fiji on 4 August.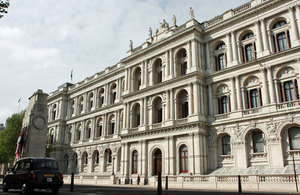 Speaking today the Foreign Office Minister said:
"I am concerned by the news of the arrest of two trade unionists by the military regime in Fiji. The UK Government believes this action will increase further Fiji's isolation from the international community. The right to assemble peacefully is at the heart of a functioning democracy and helps to improve long-term social, political and economic stability.
We will be raising these worrying developments with international partners and working with them in our continued commitment to helping Fiji make a successful return to democracy."
Published 12 August 2011