News story
Foreign Office Minister concerned about increased violence in Iraq
Foreign Office Minister Alistair Burt calls for an end to violence and a peaceful solution in Iraq.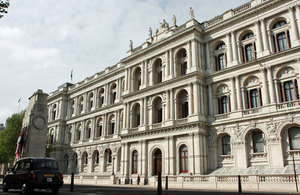 Speaking today from Jordan, Foreign Office Minister for the Middle East Alistair Burt said:
I am deeply concerned to hear of the escalating violence in northern Iraq this week. I would like to express my condolences to the families of those killed in the clashes there. It is essential that community and political leaders on all sides do all they can to bring an end to the violence and seek a peaceful solution. I especially call on all religious leaders to use their influence on Friday to urge calm and restraint at this time. I call on the government of Iraq to conduct a thorough investigation into these events and bring to justice those responsible.
Published 25 April 2013