Foreign Office Minister comments as UN humanitarian organisations are denied access to parts of Syria
"I call upon the Syrian Government to allow UN humanitarian organisations to undertake assessments of the situation across Syria without delay" said Foreign Office Minister Alistair Burt.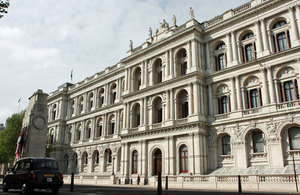 Last night Valerie Amos, UN Under Secretary General for Humanitarian Affairs, expressed serious concern about the humanitarian situation in parts of Syria. Today the UN and ICRC were again prevented from visiting Deraa.
The Minister for the Middle East said:
"Sustained, unhindered access is essential for the agencies to compile an accurate picture of the humanitarian situation and respond to the needs of the Syrian people."
Published 11 May 2011