Foreign Office Minister appalled by massacre of civilians in Afghanistan
Foreign Office Minister Alistair Burt has condemned the massacre of 17 civilians at a party in Helmand Province.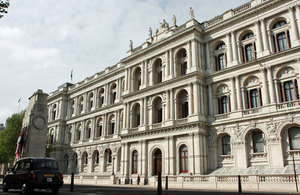 He said:
"I am appalled at the cruel killing of 17 people at a party in Afghanistan's Helmand province and particularly at the manner of their deaths. The facts are still being established but early indications are that the Taliban were responsible. We condemn acts of extreme violence like this in the strongest terms.
"This incident, alongside the attack today on a Helmand checkpoint where ten Afghan soldiers were killed, underlines the continuing importance of our work to strengthen the capacity of the Afghan security authorities. We will continue to work closely with the Afghans to develop a more secure and prosperous state where the Afghan people can live free from fear."
Published 27 August 2012